Corporate Social Responsibility
STICKING TO TRADITION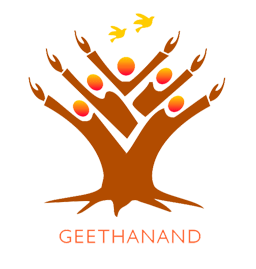 Following the time honoured sentiment that the Life that is given to us by a compassionate Lord is surrendered back to him, is beautifully expressed by a composition of the 15th century Indian Poet, musician, saint and social reformer - Purandara Dasa (Kereya neerannu kerege chelli)
Hence CSR rather than being an acronym is more of a heartfelt Philosophy to be practiced.
Geethanand is a Portmanteau word combining Geetha AND Anand, the names of the company's promoters. They have lent their names to constitute a foundation, reflecting their inherent commitment to the CSR. The Geethanand Foundation was established in 2010 with the sole purpose of realising the organisation's long standing desire of implementing its social commitments by giving back to its stake holders.
Businesses do not operate in a vacuum. Their relationship to the society and the environment in which they operate is a critical factor in their ability to continue to operate effectively. We believe in business as a partnership with the Public.
We consider education the greatest enabler of a progressive society. In this direction we have undertaken initiatives to identify deserving meritorious students from financially challenged sections of society and our staff and provide them with financial help to pursue their studies and emerge with qualifications and skills to be employable and independent and to contribute to their own well-being and that of their society and the nation at large. We have provided staff along with remuneration to the local school to ensure the teaching of certain subjects otherwise not available.
With our ear to the ground we identify needs of the local community and identify other specific needs in improving surrounding infrastructure and facilities for the body as well as the spirit. The local government health centre has been provided infrastructure & equipment to enhance its operations to provide for the needs of the local populace, whereas the local prayer place has been renovated to cater to the needs of the spirit JANATHA is a home grown organisation that has succeeded beyond its dreams and left its mark internationally, all thanks to the indigenous input of natural resources as well as local manpower and intellectual skills blended with technology and modern processes.
Our self-effacing Chairman Mr. Anand C Kundar has been conferred the Karnataka Rajyotsava Award by the State Govt. of Karnataka in recognition of his Social Service work and leadership.
View More....