RIGHT FEED FOR A RICH YIELD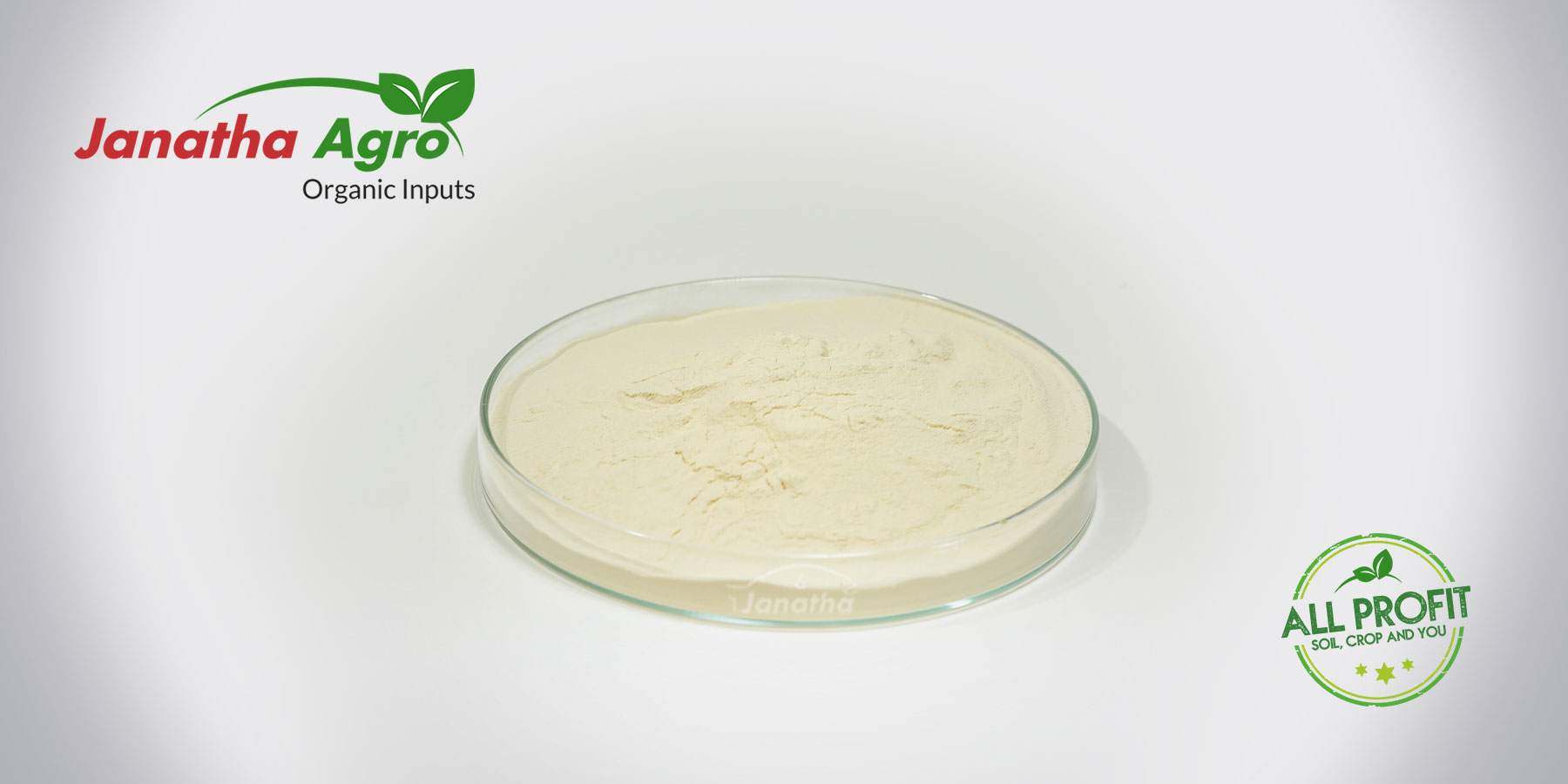 | | |
| --- | --- |
| PHYSICAL APPEARANCE / COLOUR | CREAMISH FINE POWDER |
| ORGANIC NITROGEN: | 13 |
| RECOMMENDED FOR: | FOR ALL TYPES OF HORTICULTURE AND FIELD CROP TROUGH FOLIAR |
| SOLUBILITY: | 100% SOLUBLE IN WATER |
| DOSAGE: | RECOMMMENDED TO USE AT 5-10LIT/HECTARE THROUGH FOLIAR SPRAY |
PROTEIN FOR GREATER HEALTH AND SURER HARVEST
Amino Emerald comes packed with 80% of protein in addition to concentrated nutrients and minerals essential for your plants. Proteins, the building blocks of life are made of amino acid molecules.
Amino Emerald provides your plants with quality amino acid obtained from quality fish, ideal for sustainable agriculture. It not only feeds crops, but feeds soil and the entire eco-system, helping us keep planet earth clean and healthy for all life forms for all generations to come. Harming none and profiting everyone involved.
You can infuse it to the soil during fertigation and foliar spray it during vegetative and flowering stages.
ADVANTAGES
Increases Photosynthesis & chlorophyll content
Improves fruit set & quality
Improves efficiency of plant protection
Helps better fruit setting
Promotes more flowering
Gives higher yield of superior quality.
PACKING
10kg LDPE Bags, 25Kg LDPE Bags or as per customer requirement.
Click here to view Fish Amino Acid Powder pamphlet

Janatha Agro Nutrients... Awesome Result
The # 1 Selling Product